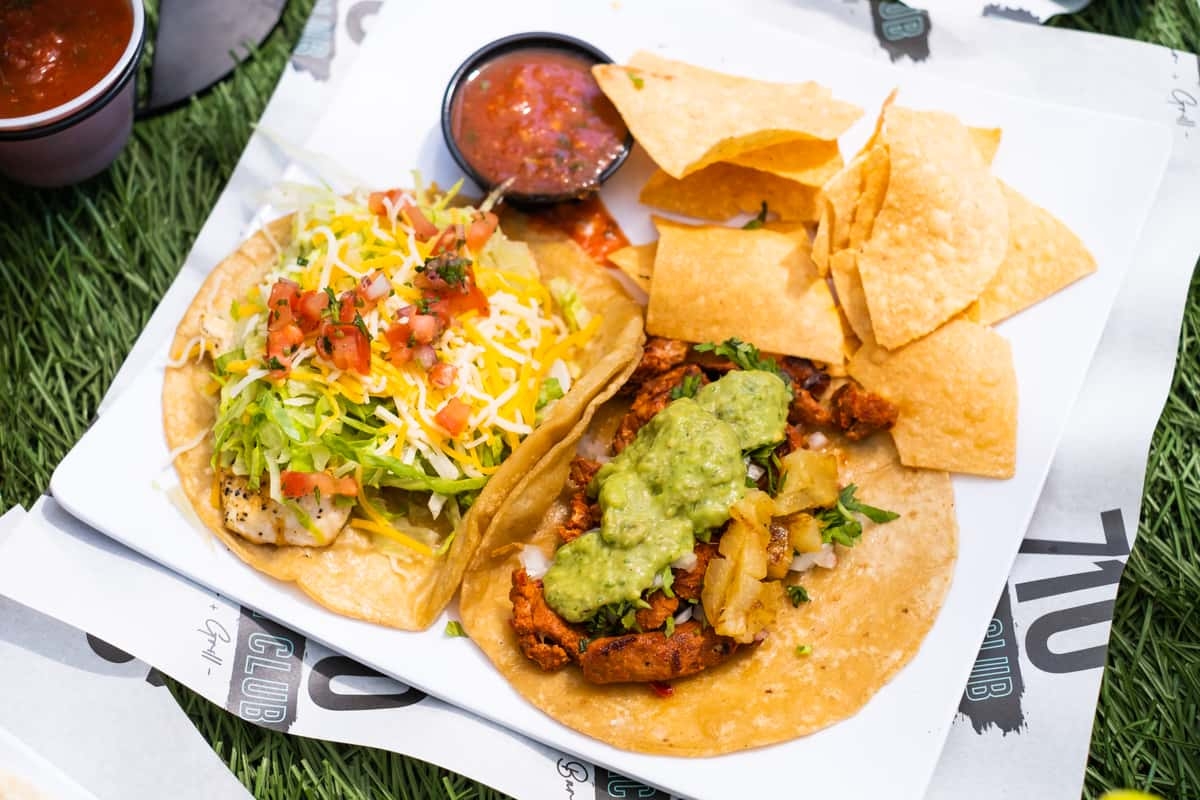 Daily Food + Drink Specials
Food/Drink Specials
Mondays
MNF with Burgers, Buckets, and Beers!
Tuesdays
Taco Tuesday in Full Effect! Choose any two taco's for $7.10 with house-made chips & salsa
Wednesdays
$5 Tenders!


Join us every Wednesday for 1/2 orders of our famous chicken tenders
Thursday
Spicy Crispy Chicken Sandwich with a Beer for $11.95
Fridays
No other way to spend TGIF then with our famous Fish 'N' Chips with a Beer for $11.95
Saturdays & Sundays
Weekends call for Mimosas, Bloody's, and Breaky Burritos by the beach! 

Don't forget about our frozen slushies for just $7.10!
geometric texture